Join us for the 2018 3rd Annual Rotary Cars for a Cause Car Show hosted by Celebrity Cars Las Vegas on Sunday, April 15th from 8am-2pm. Car check in starts at 7am.
$30 to enter your car and Free to attend

Food trucks, live entertainment and of course Cars and Motorcycles!

You can also purchase raffle tickets on our event site
Car Show
Celebrity Cars Las Vegas 7770 Dean Martin Dr #301 Las Vegas, NV 89139
Sponsorship Packages
The Las Vegas Rotary Club is getting ready for our Annual Car Show, on April 15th, 2018. Our show draws over 2,000 people from our community and surrounding regions.
There are multiple ways to get involved!
Purchase one of our incredible Sponsorship Packages as seen below.
Donate a Raffle Item to be raffled the day of the event.
Enter a car(s) | $30.00 per vehicle
Purchase a vendor booth for $175.00 and promote your business
Are you familiar with Rotary? Our Club is one of the largest in the District and includes some of the top business leaders in our community. Rotary is dedicated to service above self and we host a variety of annual community fundraising events that benefit our mission.
Fill out our form below to purchase a Sponsorship package!
Presenting Sponsor ($5000) – Morgan Stanley
Your logo presence on all Banners and Posters
Inclusion in the e blast to car registrants
Facebook Live Stream mentions
Live Stream Interview
Opportunity to place your company brochures/promotional items in Car Exhibitor Goodie Bags
Logo Goodie Bags
Company Name and Logo at Car Show Entrance
Company Logo on all advertising leading up to show
Logo on Live Stream
Live Event Publicity Announcements at the Car Show throughout the day (6)
Your logo and Company name on our Las Vegas Rotary Club Website
Your company named in Press Release as Presenting Sponsor
Your Logo on dash plaque trophies
Be introduced at Car Show and participate in raffle awards
Recognition in the Wheel Publication January through April 2018
Logo/Company featured weekly in our Las Vegas Rotary Luncheon Meeting Slide Show
Thank you Facebook post
Your Logo/Company on the printed invites – over 1,500 to be printed
Featured on video loop running throughout the show in the Celebrity Car Show Room
Title Sponsor ($3500) – Howard & Howard

Your logo on our Las Vegas Rotary Club Website
Inclusion in the eblast to car registrants
Opportunity to place your company brochures/promotional items in Car Exhibitor Goodie Bags
Thank You Facebook Post
Your logo presence on all Banners and Posters
Live Event Publicity Announcements at the Car Show throughout the day (5)
Facebook Live Stream Mention
Logo on Live Stream
Livestream Interview
Booth at the Car Show
Logo/Company featured weekly in our Las Vegas Rotary Luncheon Meeting Slide Show
Your Logo on 275 oversized Branded Mugs (gifts for car exhibitors/available for purchase)
Featured on video loop running throughout the show in the Celebrity Car Show Room
Platinum Sponsors (multiple) – $1500 each
Your logo presence on all Banners and Posters
Your logo on our Las Vegas Rotary Club Website
Announcements at Car Show (4)
Facebook Live Stream Mention
Opportunity to place your company brochures/promotional items in Car Exhibitor Goodie Bags
Logo on Live Stream
Livestream Interview
Logo/Company featured weekly in our Las Vegas Rotary Luncheon Meeting Slide Show
Sponsor of the Las Vegas Rotary Education Booth with Signage
Double Booth at Car Show
Featured on video loop running throughout the show in the Celebrity Car Show Room
Gold Sponsors ($1000 each) – GLB Insurance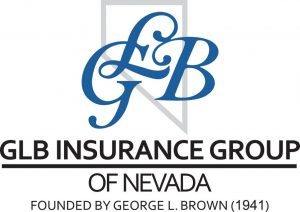 Your logo presence on all Banners and Posters
Announcement at Car Show (3)
Facebook Live Stream Mention
Opportunity to place your company brochures/promotional items in Car Exhibitor Goodie Bags
Logo on Live Stream
Your logo on our Las Vegas Rotary Club Website
Logo/Company featured weekly in our Las Vegas Rotary Luncheon Meeting Slide Show
Company logo on raffle tickets – over 2,500 printed
Opportunity to provide your company t-shirts for volunteers selling raffle tickets
Featured on video loop running throughout the show in the Celebrity Car Show Room
Silver Sponsors (multiple) – $750 each
Your logo presence on all Banners and Posters
Announcement at Car Show (2)
Facebook Live Stream Mention
Logo featured weekly in our Las Vegas Rotary Luncheon Meeting Slide Show
Company logo on map/informational guide given to each guest day of event
Featured on video loop running throughout the show in the Celebrity Car Show Room
Bronze Sponsors (multiple) – $500 each
Your logo on our Las Vegas Rotary Club Website
Inclusion in the eblast to car registrants
Thank You Facebook Post
Listed on Car Show Banner at Show
Announcements at Car Show (1)
Logo featured weekly in our Las Vegas Rotary Luncheon Meeting Slide Show
View Photos
View photos from our previous Car & Bike Shows